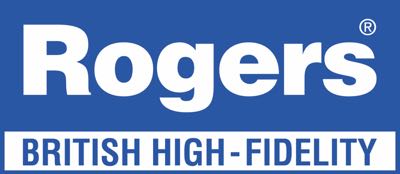 Since 1947, Rogers of England has been synonymous with quality audio equipment. Through creativity and innovative ideas, founder Jim Rogers produced a succession of consistently improved and refined systems. Now in its 73rd Year, Rogers are relaunching some familiar 'famous' products as well as some new ones. Once again, Rogers will set the standards for a new generation of music lovers.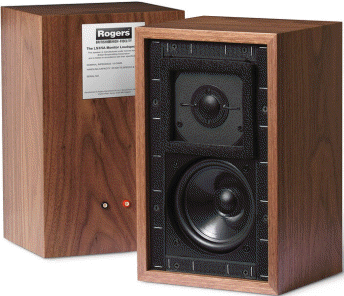 ROGERS LS3/5 Listino ufficiale €. 1.750,00


If the cabinet is not tuned properly, the sound reproduced will never be correct · Critically damped 12mm Russian birch ply enclosure · Hardwood beech fillets · Balanced real wood veneers · 12mm birch ply baffle · Beautiful black Tygan grille · Walnut, Rosewood, and Olive finishes as standard · Other finishes to special order, please ask Measurements only take you part of the way, because you cannot measure emotion · Single layer one ounce copper track fiberglass PCB· M6 laminated transformer cored crossover inductors · M6 laminated transformer cored auto transformer (for tweeter level matching) · High voltage Metalised capacitors · All components hand soldered with silver solder Sometimes what you cannot see, is just as important as what you can · Mylar dome tweeter with kraft nomex voice coil former · Doped Bextrene cone bass unit · Hand-finished and painstakingly pair matched in the UK at Rogers · Every pair's measurements are recorded and stored against its serial no* *allowing for easy driver replacement in the future if required The smallest of details don't make a small difference, they make all the difference · Single wire, 4mm multi-contact sockets · Sockets are silver plated for the best connection · Choice of beautiful real-wood book-matched veneers · Finishes: rosewood, walnut and olive · Handmade by master-craftsman LS3/5A Specifications · System type: Two way infinite baffle· Frequency response: 80Hz-20KHz +/-3dB · Nominal Impedance: 15 Ohms · Bass/midrange: 110mm Bextrene cone · Tweeter: 19mm Mylar dome · Crossover frequency: 3KHz · Sensitivity: 82.5dB/W/M · Finish: Walnut, Rosewood and Olive · Grille: Black Tygan · Dimensions: 305 x 190 x 165mm (HxWxD) · Weight: 4.9Kg (each speaker) · Recommended amplifier range 30-80 Watts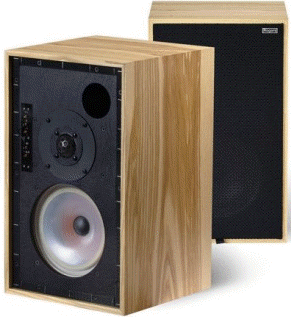 ROGERS LS3/9 CLASSIC Listino ufficiale €. 2.895,00


Conceived Initially as a compact high power grade one monitor loudspeaker, the Rogers LS5/9 has been deployed in professional broadcasting for over two decades. LS5/9 Specifications · System type: Two way bass reflex · Tweeter: Audax 34mm with phase correction · Mid/Bass: Rogers 210 mm polypropylene cone vinyl surround · Crossover: 3KHz 27 precision element 18dB per Octave · Sensitivity: 89dB for 1W at 1M · Nominal Impedance: 8 Ohms · Power handling: 100 Watts unclipped · Maximum SPL: 106 dBA typical in room · Cabinet: 9mm Birch plywood hardwood battens · Grille: Black Tygan · Finish: Walnut, Rosewood and Olive finish as standard · Connections: Stereo pair 4mm banana sockets · Dimensions: 460mm x 275mm x 285mm (HxWxD) · Weight: 12Kg (each speaker)
---

---
Legenda istruzioni

Clicca per qui per vedere : FOTO PRODOTTO

Clicca per qui per vedere : ISTRUZIONI PRODOTTO

Clicca per qui per vedere : CATALOGO,PROVA RIVISTE SPECIALIZZATE PRODOTTO
---
Nota bene *
Per ordinare o avere gli ultimi prezzi aggiornati telefona al 0174 670100 o invia un E-mail a info@newaudio.it
*I prezzi indicati sono di listino ufficiale delle case produttrici ,nel caso di diffusori si riferisce al prezzo del singolo diffusore per offerte ed eventuali promozioni telefonare o inviare e-mail.
*Il presente listino sostituisce ed annulla ogni precedente. Le caratteristiche e i prezzi indicati possono variare senza preavviso telefonare o inviare un e-mail per ulteriori domande e conferme sui prezzi sopra riportati.
*Tutti i marchi citati nel presente listino sono di proprietà e registrati alle rispettive Case Produttrici
*Prezzi franco nostro magazzino
---